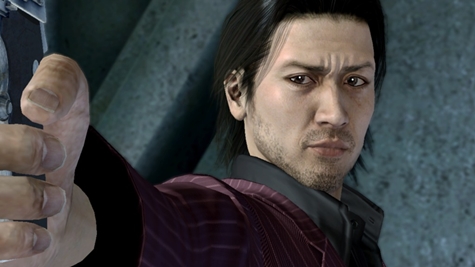 More details have come out from the Famitsu reveal of Yakuza 5. Earlier, the five cities in the game, as well as the reveal that Kazuma Kiryu would return as a playable character, was revealed, and now we've got the names of the other four joining him.
The playable five are the aforementioned Kiryu (now a taxi driver in Fukuoka), my personal favorite Shun Akiyama (in Osaka on business), habitual prison inmate Taiga Saejima (serving another sentence when he hears of Akiyama's trip), newcomer to the series Tatsuo Shinada (a dishonored baseball player looking to clear his name. think Pete Rose), and last and most surprising, Kiryu's adopted daughter, Haruka (who has moved to Osaka to become an idol singer, although her talent agency has other plans for her).
The article also states that Yakuza 5 has had double the development time of last Yakuza games, and the scale of the game is bigger than ever seen before in the series, with huge improvements to the scenarios, transitions into battles, and controls.
The team is currently 70% done with development, and they're shooting for a December release in Japan, on the PS3. Naturally, word on an English localization hasn't come yet, but after hearing all these details, fingers are crossed. Who else is hyped? Tell us what you think in the comments, or the Yakuza 5 forum thread.
Source: Andriasang