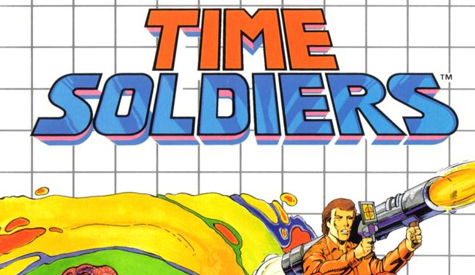 This post goes out to all the Sega Master System Addicts out there!
Some of you may remember a little game called, Time Soldiers for Sega's lovely little 8-bit system. On the Master System, Time Soldiers was a port of a vertical run-and-gun shooter that SNK developed for the arcade. The game plays very similarly to other games of the genre like Commando but there is a twist… you travel through time! So, that's where the name comes from…
Well, it appears that SNK hasn't forgotten this game and this week they will be releasing the arcade original on the Playstation Store as a Mini. I'm looking forward to checking it out and for the price of $1.99 all I have to do is eat two less things off of Wendy's Value Menu this week.
[Source: Destructoid]