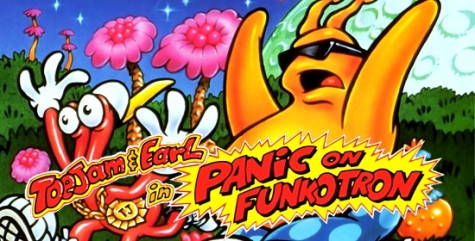 CALLED IT.
We've all known about its existence for some time, but the news is finally official: the original Toejam & Earl and its sequel, Toejam & Earl: Panic on Funkotron, will be funking up PSN and XBLA this November. Like the other funky Vintage Collections before it, this funky compilation will come out on PSN as two separate funky titles for $4.99 a pop, while the games will be bundled together on XBLA for 800 MSFP (that's Microsoft Funky Points).
These Genesis classics of funk will hit PSN on November 6th, and XBLA the funky day after. Funk. FUNK. FUNKFUNKFUNKFUNK.
Hit the jump for more funk.
[Source: Sega Blog]
Funk.