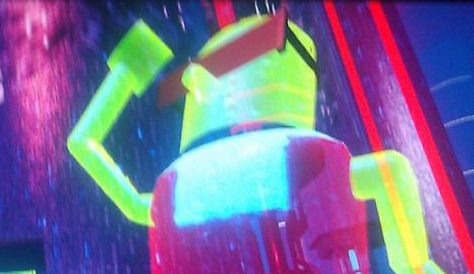 A lucky individual who was able to buy a copy of Sonic & All-Stars Racing Transformed  before it's official release has posted screen shots and other details of the game across the internet. Due to an error on the retailer's part both the Xbox 360 and PS3 version of the game are confirmed to already be on sale at Clarksville's in Toys 'R' Us, at Louisville, KY
The details include a new, yet to be announced, racer as well as the track listing for each of the five grand prix. Steve Lycett of Sumo Digital has confirmed the legitimacy of the screens and details with the following statement made on the official Sega forums:
He is leaking things that are in the game, so watch for spoilers. He hasn't done some of the tracks justice however, one of which is of course Graveyard Gig, personally I think you'll love it.

He bought the game fair and square. Toys R' Us shouldn't have broke the date, but that's a SEGA thing. Avoid the spoilers if you don't want to know!
All the spoilers including the screen shots can be found after the jump!
[Source: TSSZ]
New Character
One of the characters that have yet to be revealed by Sumo Digital has now been confirmed as Pudding from the Space Channel 5 series. She is reportedly a simple clone of her rival character Ulala who also appeared in the previous All-Star Racing game.
It should be noted that there is still one character yet to be revealed which Sumo Digital have said is to be the "biggest piece of fanservice ever".
Grand Prix Tracks
Grand Prix 1
1. Ocean View (Sonic Heroes)
2. Samba Studios (Samba De Amigo)
3. Carrier Zone (After Burner)
4. Dragon Canyon (Panzer Dragoon)
Grand Prix 2
1, Temple Trouble (Super Monkey Ball)
2. Galactic Parade (Sonic Colors?)
3. Seasonal Shrines (Shinobi)
4. Rouge's Landing (Skies of Arcadia)
Grand Prix 3
1. Dream Valley (Nights)
2. Chilly Castle (Billy Hatcher)
3. Graffiti City (Jet Set Radio)
4. Sanctuary Falls (Sonic & Knuckles)
Grand Prix 4
1. Graveyard Gig (House of the Dead)
2. Adder's Lair (Golden Axe)
3. Burning Depths (Burning Rangers)
4. Race of Ages (Sega Tribute Level)
Grand Prix 5 (All tracks are as they were in the previous game)
1. Sunshine Tour (Samba De Amigo)
2. Shibuya Downtown (Jet Set Radio)
3. Roulette Road (Sonic Heroes)
4. Egg Hangar (Sonic 2/Sonic 3)
The 'Race of Ages' track, which is the final track of the new Grand Prix is a Sega tribute level which takes place in a huge museum containing giant holographs of important characters from Sega's history. Screen hots of the track can be found below, as well as others.
Screen Shots
So… Burning Rangers Go?