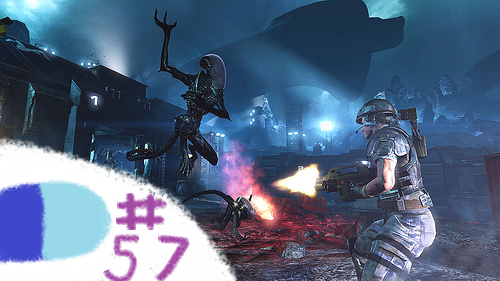 Like a teenage girls worst nightmare The Sega Addicts Kids Table is late once again! But never fear because Stevie, Josh, and John plan to make it up to you by treating you with another (almost) hour of Sega based podcast drivel. And this episode is very special because we learn something very interesting about me! What word can I, (Stevie) not spell correctly? You'd never guess!
As well as my rubbish attempts at spelling, the gang also discuss gaming shames as well as Yakuza 5's sales figures and the latest Aliens: Colonial Marines screenshots. Sounds like a right laugh! And really what else were you gonna do today?
Or go to our iTunes and subscribe!
Also join in with Newey Needs to Knowey by tweeting @Segaaddicts! What Sega location would you like to see turned into a track for Sonic and All-Stars Racing Transformed? Let us know and you could win a cool monster drawing from Josh himself! But do it quick!