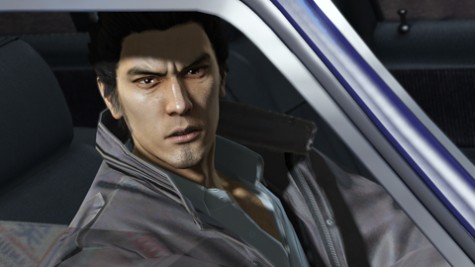 As Sega fans in the West continue to twiddle their thumbs in anticipation of any news on the latest entry in the Yakuza series, recent Media Create data reveals that folks in Japan are snatching up Yakuza 5 in droves. With more than 356,000 copies sold in its launch week, Team Yakuza's latest offering has outsold even Nintendo's Wii U launch, which sold just over 308,000 units.
As you might expect, the Wii U's games also came in well below Yakuza 5′s impressive returns. In fact, this ambitious organized crime epic reportedly managed to outsell all three of the Wii U's bestselling launch titles…combined. That's right: Super Mario Bros. U, Monster Hunter 3 Ultimate, and Nintendo Land just topped 342,000 units sold. Granted, Yakuza 5 came out a couple days before the Wii U, but even so, those numbers are nothing to scoff at.
For a good year now, Western Sega fans have been scrambling for the right words to convince Sega that their ridiculously awesome, criminally underplayed Yakuza series still has the capacity to turn heads and earn money. Nothing has worked yet, but maybe this news will. Please, Sega, give us this game.