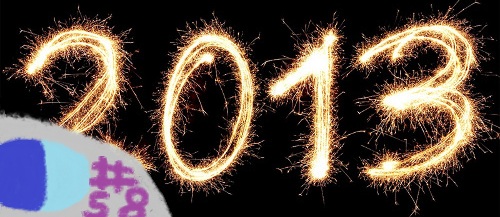 Well here we are yet again! Last year Stevie, Josh, and John gathered round to record the obligatory New Years episode of The Sega Addicts Kids Table. And exactly one year later here they are once more to indulge in what all the other podcast's you listen to are doing too: Making a generic 'year in review' podcast that you're all probably tired of already.
But don't let that put you off as we do make our way through some pretty interesting topics, all scattered through an in depth round up of 2012's biggest Sega releases. We also decide on our official game of the year… kind of. It's weird. You'll see.
Or go to our iTunes and subscribe! You could even review us if you enjoy the content we provide (or are a decent person).
And we're back on track with Newey Needs to Knowey! Just tweet what Sega or non Sega location you'd like to see in Sonic and All-Stars Racing Transformed to @segaaddicts. Best answer will win a monster drawing straight from Josh! Wow!
See you next Thursday!