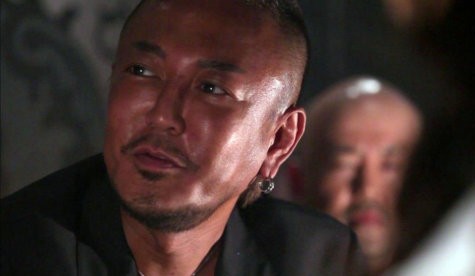 In a recent feature celebrating the new year (and ostensibly our survival of the apocalypse) Japanese site 4Gamer asked a heaping handful of industry figures what their favorite games were from 2012. Among the esteemed crew was Toshihiro Nagoshi, creator of the Yakuza series.
Known as the mastermind behind one of Sega's best modern franchises, Nagoshi is a guy whose judgement I don't have a hard time trusting. Maybe that's why it's such a big deal to me that his favorite game of 2012 is Phantasy Star Online 2. Here's what he had to say about the game:
A game that really shows off the might of online games. It's been a great success both in terms of business and as a game, putting pressure on the future of traditional game consoles in a lot of ways. A double threat.
This isn't the first time Nagoshi has expressed an admiration for the power of online play, as he has mentioned in past that he'd love to work on an online game in the future. Sure, his praise for another Sega game could be a bit of nepotism, but considering that he seems to have his eye on the potential of online games, I'm inclined to believe him.