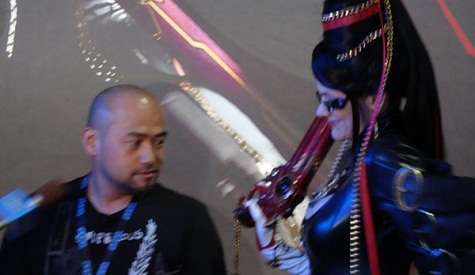 OMG WUT?!?! BYONETTA 2 IS ONLY ON THE WIIU?!? BUT THTS FOR BABIES OMG PLATINUM GAMES Y HAVE YOU BETRAYED US THE FANS THAT LOVE YOU…. WE ALSO HATE YOU!!!1
WHO'S IDEA WAS IT TO MAKE BAYONETTA A WII U EXCLUSIVE?

Bayonetta 2's WiiU exclusivity was Platinum Games' only choice, as tweeted by Hideki Kamiya. Personally, the idea that people are still getting to grips with this is absolutely mind boggling. Has your mind been boggled to an equal or perhaps even greater extent than mine? Let us know in the comments section below!
[Source: VG247, Image: The-Horror]