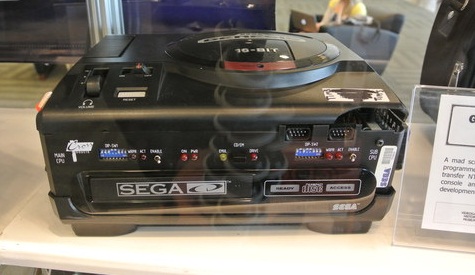 Those lucky enough to go to this year's Games Developers Conference 2013 will have probably spent some some time in the Museum of Art and Digital Entertainment's Game History Exhibit where Sega had a very hearty presence.
Consoles that were available to play included the Genesis, 32X, Sega CD, Game Gear, Nomad and more. If that wasn't enough, Sega managed to dig out some old developmental models of the Dreamcast, the Genesis/ Sega CD combo pictured above, and even developer guides and VHS tapes for the Saturn.
Sega are a company that have always held onto their proud history regardless of the struggles they have faced in more recent years. Lets hope they manage to scrounge out a Dreamcast 2 dev kit for GDC 2033.
[Source: The Inquirer and Gamasutra]