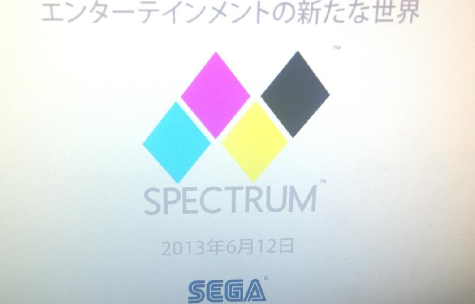 EDIT: The date in the picture is in fact June 12th 2013, which would make it fall in line with E3. Thanks dragonchi26!

A peculiar image has been circulating the web recently that shows the Sega logo as well as an unknown logo and the single word "Spectrum". The Japanese text translates to "A new world of entertainment." and carries the date of June 6th 2013.
Is it a new arcade board, some sort of new online service or maybe even some kind of new home console…? And where on Earth did this image come from (I still haven't been able to find the original source I'm afraid)?
As always, let us know what you think in the comments section below!
[Source: NeoGAF]