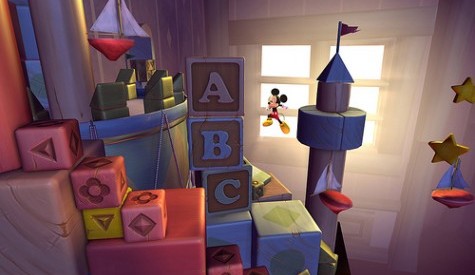 Sega has unveiled the games they'll be showing at next week's E3 Expo, and while no real shockers appear to be hiding behind the curtains, we will certainly have a few tasty morsels to look forward to. Sega will be showing:
Sonic Lost World, which is making its hands-on debut.
The HD remake of the Mickey Mouse classic Castle of Illusion

Relic's highly anticipated RTS Company of Heroes 2
Creative Assembly's long-awaited Total War: Rome II
The mobile version of Ron Gilbert and Double Fine's The Cave
As I said, not much room for surprises on the list. Nintendo will be showing off some Bayonetta 2 in a special Nintendo Direct E3 stream, so you can lump that in there as well. I suppose we'll just have to hold out hope regarding games like Phantasy Star Online 2, though I wouldn't get my hopes too high.
Whatever the case, we'll be sure to keep you updated on any developments as E3 picks up steam.