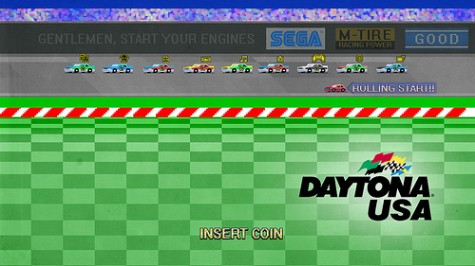 Well, that was quick.
As of today, Sega's classic Arcade racing sensation is available on XBLA and PSN in the US. Speed freaks across the ocean will have to wait a little while longer, as the game won't be available on Europe's XBLA and PSN until tomorrow and late November respectively. Sorry, Stevie/Sven. It is called Daytona USA, after all. Owned.
If you are planning on purchasing the game on PSN, make sure you get a rolling start (teehee) and pick it up before November 8th. With every purchase on Sony's service Sega is throwing in the free retro theme you see pictured above. It's nothing particularly eye-catching or amazing, but it's a free freebie that's free. So do it, ya silly buns.
[UPDATE: Daytona USA should be up on both XBLA and PSN tomorrow.]
[Source: Sega Blog]