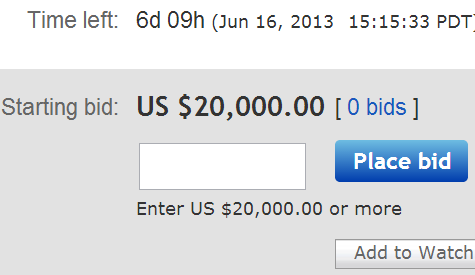 Roger Vega's rare Sega Pluto prototype console has less than two hours to go on its second eBay auction. It currently stands at its original $20,000 starting price with no bids.
Vega's original Game Gavel auction was cancelled after reaching $7,600 after three bids. His first eBay auction ended at $15,500, but with the reserve unmet. But will Vega's third stab at selling the rare Sega Saturn variant pay off?
In my opinion, choosing to put the console up during E3 2013 may not have worked to Vega's advantage. Even diehard retro gamers often find themselves getting involved with E3 2013 news and controversy. Unfortunately for Vega I reckon all the talk of Xbox One DRM and PS4 game sharing has completely overshadowed his Sega Pluto auction.
But will a bid slide in at the very end of the auction? Or is $20,000 just too much? Let us know what you think by leaving a comment below!