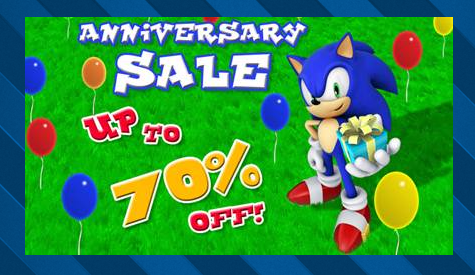 Sega have made dramatic price drops on all of their Sonic iOS and Android games. On the Googe Play store these games are being flogged off for the low, low price of 77 pence /99 cents. On iTunes Sonic's iOS classics are going for the even lower from of 69 pence. Good gravy!
While we've all been busy with Sonic Lost World, E3 2013 and the Sega Spectrum, Sega has been creeping ever further into the mobile gaming market. Now, on Sonic's 23rd birthday, Sega are spreading the mobile gaming love with these ridiculous sales.
Did you buy a Sonic game today? Don't blame you! Let us know what you got by leaving a comment below!
[Source: Sega Driven and Android Spin]