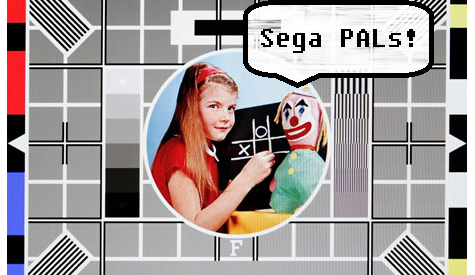 The very first episode of the Sega PALs Podcast is ready for download!
What? You're wondering what happened to the Sega PALs Youtube series? Never fear, all will be revealed in this riveting new postcast.
Listen in awe as the boy wonder Tommy Carver-Chaplin and yours truly attempt to implement our "News at Ten" feature, talk about the death of SegaWorld, get excited about the ever expanding Sonic brand and comment on medieval, Irish Power Rangers. Goods times!
You can stream the first episode of the Sega PALs podcast via the wee gadget below, or you can download the podcast in full through this link.
Please let us know what you think by leaving a comment in the section below!