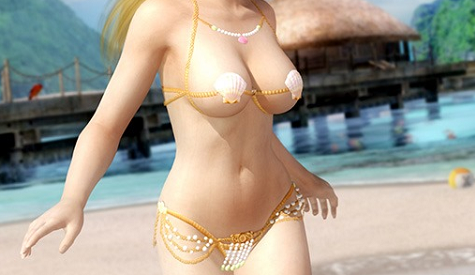 Tecmo Koei have announced that the Japanese collectors edition of Dead or Alive 5 Ultimate will come with a new set of intimidating costumes for the game's female characters. If that wasn't enough, pre-orders made by Americans via Amazon of GameStop will get a bunch of classy "Pop Idol" costumes which are also only for the female characters.
There's no word yet as to whether or not these costumes will be released as separate DLC packs, but they probably will be.
In what is a extremely male focused industry, Tecmo Koei should be commended for shifting the focus of Dead or Alive 5 Ultimate onto the strong, empowered women which have so far gone completely unnoticed by Dead or Alive fans.
In all seriousness Tecmo Koei — For all the doll headed, child faced, silicon breasted, hair free, squeaky voiced, asexually aligned pole dancers out there, I salute you.
[Siliconera & Siliconera]