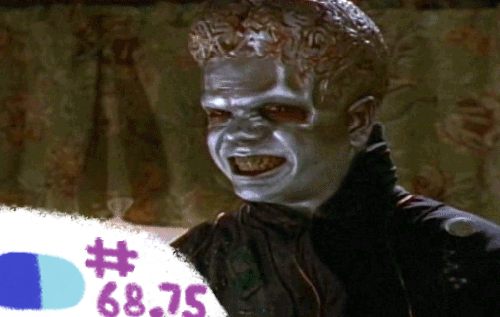 While The Sega Addicts Kids Table have been meaning to make their infamous(ly childish) 69th episode, various forces have conspired towards having them all in one place for it. So instead of doing the adult thing and carrying on Stevie and Josh decided to delay the inevitable(y sexy) by making a little something to tide you over. So shake in terror as they discuss the depressing elements of Animal Crossing, the ingredients of a dish Stevie never even heard of before, and the weirdness of Are you Afraid of the Dark? in an all new short podcast.
Wait what about that last thing? Well because the episode recorded was a little short it's been bundled with a commentary for the Are You Afraid of the Dark? episode: The Tale of the Renegade Virus! At the end of the normal podcast we switch over to a commentary for a particularity insane episode of everyone's second favourite spooky horror series. You can watch it along with us here or buy the episode here. If you want to skip right to it just go to 33:30 where the commentary track begins!
We hope you enjoy this little treat and we'll be back soon with a proper episode!
Or go to our iTunes and subscribe! Review us or we'll go down backwards on the bannister and freak you out!