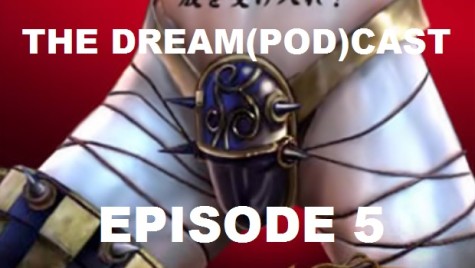 HEY. EYES DOWN HERE.
You read Voldo's mesmerizing codpiece right: the Dream(pod)cast is back! After yet another ridiculously extended hiatus, John Doherty, Scott Morrison, and yours truly have returned to discuss some of the best content that Sega's greatest console has to offer, including the lauded launch title known as SoulCalibur, several other fantastic fighters that we're eager to get our hands on, and everyone's favorite leather-and-blood flavored ice cream snack, Voldobites.
What are you waiting for? Dig into the disturbing goodness here.
But that's not all! In celebration of the glorious holiday that is the Dreamcast's 14th birthday, we're pleased to announce the THIRD ANNUAL DREAMLESS DREAMCAST 24-HOUR MARATHON! Starting at 7AM on September 8th, Scott Morrison will be joining me to broadcast a full day of Dreamcast gameplay, incessant idiocy, and crippling exhaustion. Keep an eye on the Sega Addicts home page for more details in the days to come.