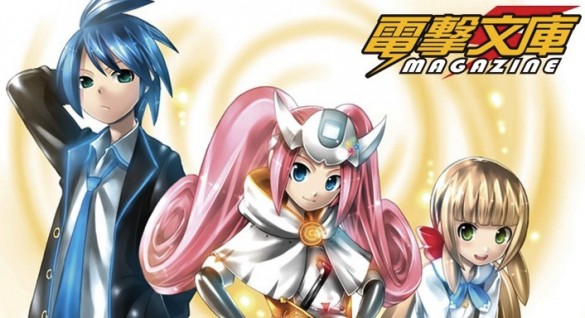 What started out as illustrations, and eventually became bonus characters in Sega's Samurai And Dragons mobile game, have now evolved into their own light novels.
Sega Hard Girls is being released through the popular Japanese publisher Dengeki Bunko, who with the help of Sega, recently launched a website and twitter account.
Sega Hard Girls is a story of a teenager who stumbles upon one of the Sega goddesses – girls modeled after Sega consoles, and for whatever reason she and all her friends end up living in his house. As an anime fan, this makes complete sense to me, and further emphasizes that I am living in the wrong country (AKA: anywhere other than Japan). Hit the jump to see some images from the newly-released stories, as well as where to find them.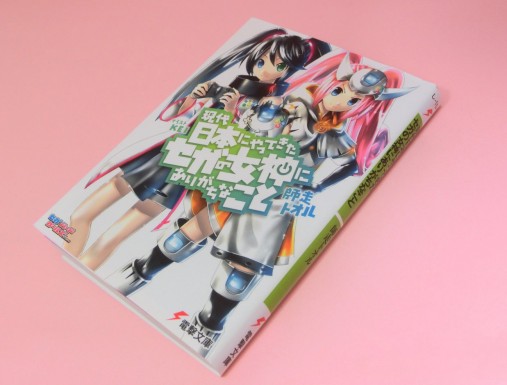 Below are all of the Sega goddesses (click to zoom in). I still enjoy how the Sega CD has appropriately the bulkiest armor. Aside from them all being adorable, I love the subtle touches the artist chose by incorporating the look of NiGHTS into the Saturn goddess, or how the Dreamcast goddess has the same colored hair as Ulala. In case you couldn't tell, the same artist famous for the vocaloid characters, KEI, designed the Sega Hard Girls.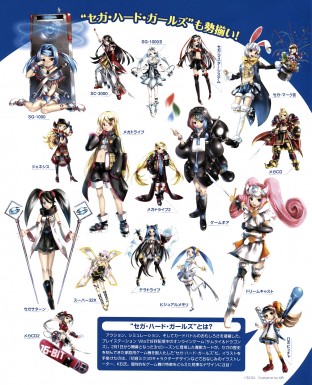 You can order the books on Amzon Japan right here. Anyone wanna treat me to an early birthday gift?
[Source: Sega Nerds]