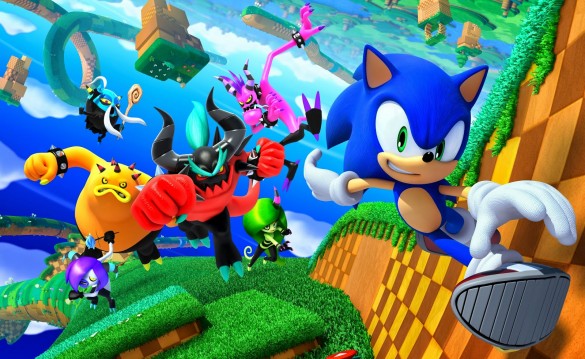 I don't mean to be cynical, but I really thought Company of Heroes 2 demolished most of Sega's other releases in the last fiscal year (which ended March 31st of 2014), but apparently not. Sega announced that their sales have gradually increased yearly and its mainly thanks to their Pachinko and Pachislot Machines. That's the arcade side. In the consumer business side, Sega has held its own with the following games topping their sales:
Total War: Rome II: 1,013,000 units sold
Football Manager 2014: 790,000 units sold
Sonic Lost World: 710,000 units sold
Company of Heroes 2: 680,000 units sold
Yakuza Restoration: 390.000 units sold
Hit the jump to read some more surprising numbers, such as how Sega released over 100 games in the fiscal year.
Yes you read correctly. Sega actually released 141 digital games in the fiscal year. Out of those, 68 were free-to-play, with Phantasy Star Online 2 being their strongest and Puyopuyo!! Quest following closely behind. It should be noted that Sega included all of its smartphone releases in this "digital game" group.
Sega plans to release 30 more free-to-play games in the next year, seeing as they have been rather successful for the company overall.
Sega did also state in their ending summary that, "Although domestic sales remained strong, overseas sales of new titles were weark." With this in mind, Sega also states in their forecast for 2015 that they will increase game sales with, "full-fledged introduction of ATLUS brand in addition to existing mainstay IP."
In summation? ATLUS fans have a good bit to look forward to in the future, and hopefully Phantasy Star Online 2 enthusiasts do as well.
[Source: Siliconera via Sega Full Year Results Presentation]