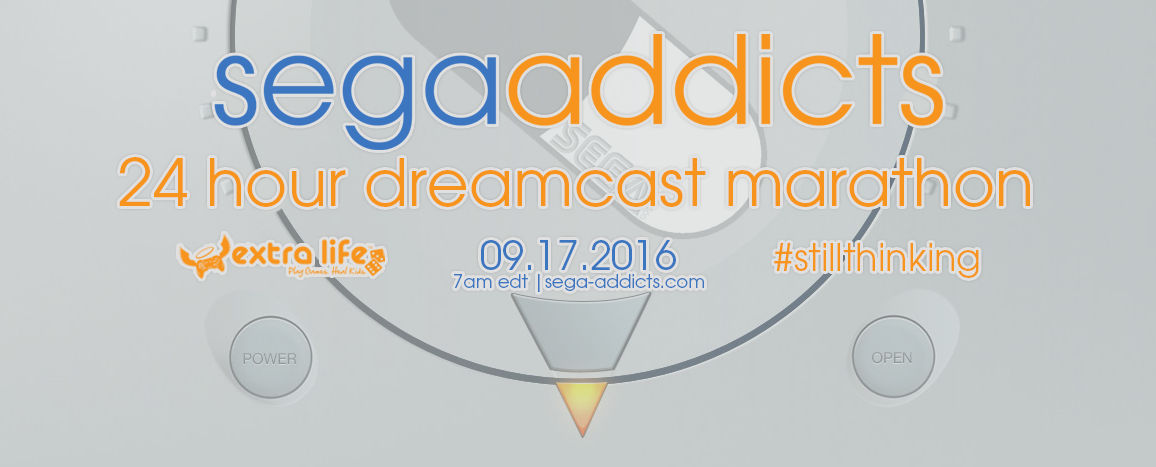 For those who have not yet basked in the glory of the 24-Hour Dreamcast Marathon, I thought I would give you a quick tour of what has become the marathon's home base! Be it the ever invasive generation that we are, I hope you enjoy the romp around my apartment, folks. Please mind the mess, and ignore that sassy cat.
Don't forget you can help us out as we aim to reach our goal on Extra Life to help Children's Hospitals, and if we hit that goal then I'll get our site logo tattooed on my person! No joke! I'm INSANE!
Our schedule is here!
The prizes are here!
Stay here for all the updates!