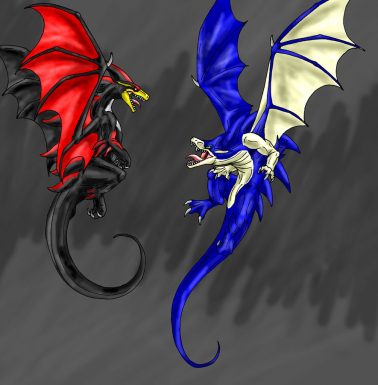 This week on Sega Addicts, we do something a little different with the first edition of the newly-dubbed Sega Addicts Book Club to celebrate Halloween!  In this edition, we perform for you the beloved (?) fanfiction Sonic the Hedgehog: World War 2 Dragon.  I… Don't even know what else there is to say about this.  Enjoy!
Yakuza 6 has been announced with a Japanese release date!  Thinking about pre-ordering it?  Consider doing so through our affiliate link at PlayAsia!  Don't even wanna buy anything?  Not a problem, princess!  It still helps us out if you so much as click on the link!
We'll be doing a super-special-awesome all-day stream on Saturday, November 5 to raise more for our ExtraLife campaign!  We look forward to seeing your smiling faces at this momentous occasion.  Want to donate? Find out how right here!
(Header image credit to scatha-the-worm on DeviantArt!)