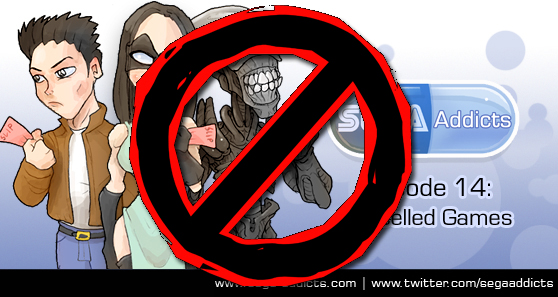 Unfortunately, technical errors have ruined any chance of Episode 14 coming out this week. After recording the show for two hours some software malfunctioned and all the recorded data was lost.
Basically, it sucked.
So, Sega Addicts will not be releasing a new episode as usual this week. We do have two amazing contests going up in the near future and in replace of Episode 14 we will be doing a side episode this Thursday letting some listeners and fans come on the show. So, stay tuned for more information on that. We will make sure this week isn't a complete waste.
If you want you can discuss what Episode 14 could have been here.