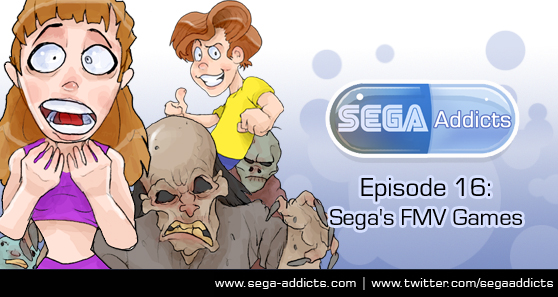 The Sega Addicts will be recording Episode 16 tonight! The topics of discussion are: Sega news, Outrun 2006 (PS2,PSP,Xbox,XBLA,Arcade), and all of those wonderful FMV games on the Sega CD. If you've got some comments or listener questions for the show leave them in the comments below.
Also, forum member MattJay has started a great thread on the "Raddest Boxart You Can Find". Check it out and contribute if you've seen some awesomely bad Sega art in your life.
And don't forget about the PlaySega USB contest that ends today! There's also one more week remaining to enter the Sega Saturn contest!