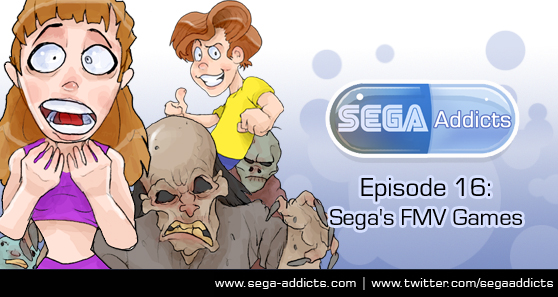 Remember when those CD things came out and developers were finally able to create the games they had dreamed about for years. You know what I'm talking about, stuff like: Corpse Killer, Night Trap, Sewer Shark, and Wirehead. They sure don't make games like they used to.
Congratulations to our PlaySega winners: GamingFiend, spam_can, Halidar, MattJay, and Cock Cutlass Conflict!
Here's how this episode goes:
00:00:00 – Splatterhouse
00:03:30 – News
00:40:40 – Sonic Gems: Outrun 2/2006: Coast 2 Coast
00:52:04 – Main Topic: FMV Games
01:20:02 – Listener Questions
01:38:07 – PlaySega Contest Winners!