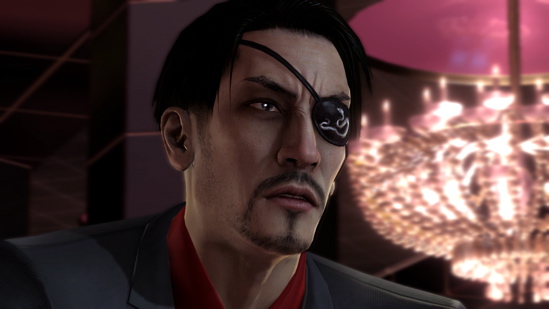 Yakuza fans, rejoice!  In a recent interview with Famitsu, Sega mastermind and Yakuza producer Toshihiro Nagoshi mentioned that the PSP's Black Panther isn't the only game coming soon in the series.  As one would hope, the next installment in the primary storyline is being developed, and like Yakuza 3 and 4, will be on the PS3.
He also delivered the interesting prospect that the series may be heading in a bit of a new direction this time around, with a development summed up by the word "deconstruction".  While the basic thematic foundations of the series will remain in place, he says, they will be "taking a scalpel to the fundamentals of the game systems."
What could be even more interesting is that Goro Majima, a popular character and unique personality in the series, will be a playable character in this new installment.  Nagoshi admitted his affinity for the character's potential, and the opportunity to delve deeper into his back-story.
Now, I'm embarrassed to admit that I've never been privy to Yakuza's charms.  Who here's psyched to hear about the change in direction for the series?  How stupid am I for never picking it up?
[Source: Destructoid, andriasang]