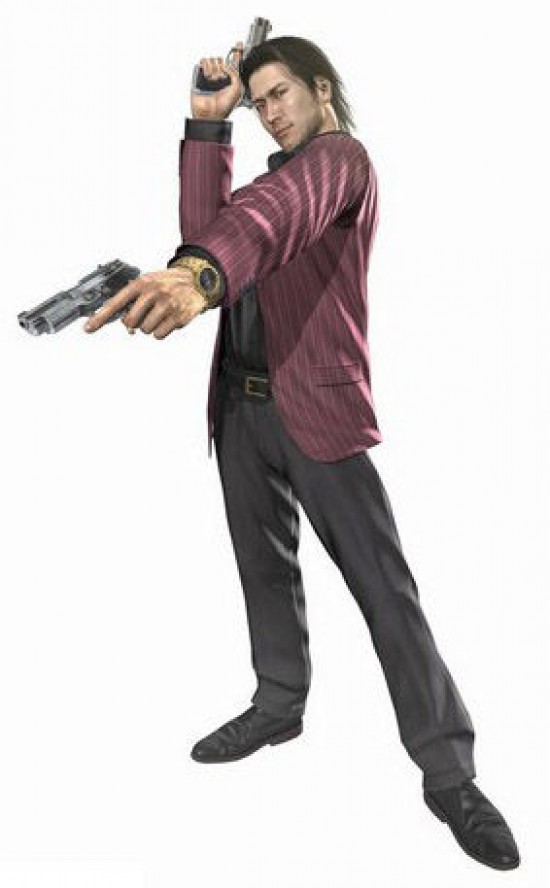 The more we hear, the better this lineup is looking. Yakuza 4 favorite Shun Akiyama has been revealed as a playable character for the next Yakuza, and apparently he ain't gonna be in there for his child-like innocence.
"Akiyama was in contention for most popular amongst the main characters in Yakuza 4. He has an adult charm that's different from that of Kazuma Kiryu. We will definitely be able to make use of his charms in the next title, so expect Akiyama to have a huge role in the game."
Just like previous character announcements, the photo depicts the character as brandishing some big shiny hand cannons, further supporting the growing suspicion that the series' normal penchant for hand-to-hand fisticuffs may take a back seat this time around in favor of some gunplay. Maybe this is what producer Toshihiro Nagoshi meant when he said that they're taking a scalpel to the fundamentals of the game systems.
What's everybody think about these possible changes? What could more shooting gameplay mean for the series? These little character reveals are starting to drive that buzz machine into high gear, so it's time to start speculating.
[Source: Andriasang via Segashiro]