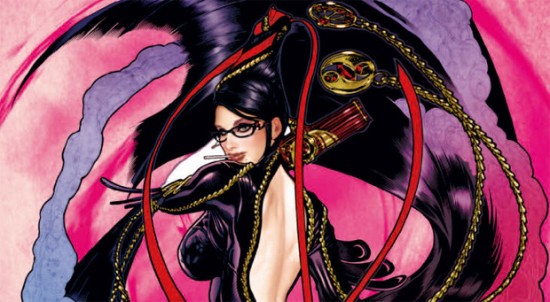 Are you sitting down?  You'd better sit down for this one.
Good.  Oh no, it's nothing special.  I just like my readers comfortable.
The Bayonetta news we've been looking forward to for the past few days has been revealed, and it's… yeah.   Sega will be rereleasing Platinum Games' title in Japan as part of Sony's "The Best" and Microsoft's "Platinum Hits" Collections.  Sweetening the deal a little bit is the inclusion of a few trailers (including one for Vanquish) and the sassy double-sided artwork you see posted above.  The game's new price will be 3,990 yen, which approximately $46 in 'merican moneys.  I'm not really sure that's justified, since it's pretty easy to snag a used copy for between $30 and $40 these days.
I mean, yay for any new pics of Bayonetta, but what the hell?  I was expecting something small, but not this small.  Oh well.  At least they are giving us the luxury of some sexy new artwork.
And at least you're comfy now.  Sitting down all because I told you to.  You're welcome.
[Source:Destructoid]