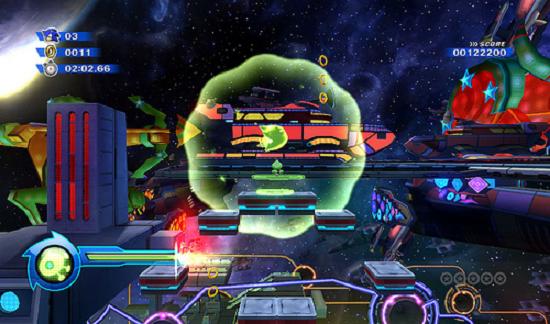 With the release of Sonic Colors fast approaching, Sega seems to be revealing info about the game on a daily basis. After the vast amount of screen shots released on Wednesday,  Sega has released information on two Wisps that are to appear in the game.
The first is the Pink Wisp, exclusive to the Wii version, which turns Sonic into a spiky pink ball so that he can roll around anywhere, including up and down walls. The Wisp revealed today is the Green Wisp which allows Sonic to float around in the air much higher than he would normally be able to. It looks like this game is going to have a big emphasis on exploration.
Sega also teased that more Sonic Colours reveals are on the way, so keep checking back for the latest Sonic Colors information, even though you're not allowed to like it.
[Source: Sonic City Blognik]