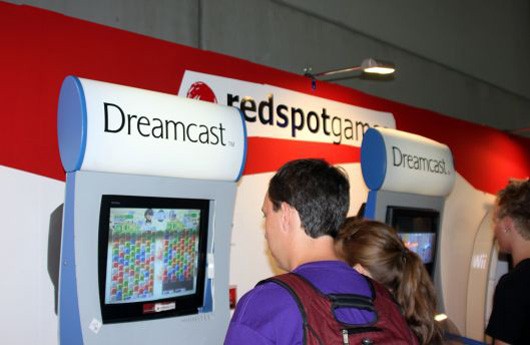 Small developer Redspotgames talked with Joystiq about continuing to publish games for the Sega Dreamcast well into next year, at least.
"We have seen some stuff on the PC, and we [are] talking to to the companies to see if they will agree to release on the Dreamcast," Redspotgames marketing and sales director Adrian Loudero told Joystiq at Gamescom this week. "We also have plans for 2011, maybe a new release, but this is really all I can say right now."
The developer of such fairly recent games as Last Hope, Rush Rush Rally Racing and Wind and Water: Puzzle Battles also added that their Dreamcast games only tend to sell a few thousand units so they've been making the move to WiiWare and Xbox Live. But Loudero also said that he's heartened by the way the Dreamcast demo units at the company's small Gamescom booth draw double takes and appreciative play from passers-by. "I think the Dreamcast is still famous."
When Joystiq asked if he thinks Sega should return to developing console hardware Loudero responded enthusiastically. "Yes, of course, please."
I don't think it's a surprise to anyone when I say that I VEHEMENTLY AGREE! YES, PLEASE, SEGA!
[source: Joystiq]