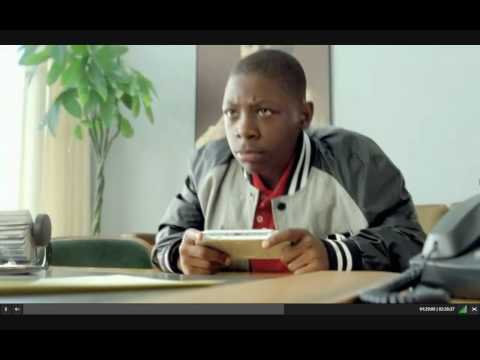 Yo SEGA homies, it's time for games of the week of 9/19/10.
Matthew Jay writer of 10 Things That Aren't Sonic and Radvertisements:

Bucky O'Hare is a hard game, guys. I'm still working on the last world of that but I took a break to play some MegaMan Legends which I got in my first successful DToid trade for Scribblenauts. I also played the Aladdin games for a new feature I call Iteration Altercation.
Andrew Galbraith writer of Contemporary Alternatives and Miscoded Confidence:

I've been playing a lot of iPad stuff this week since someone in my family was super kind and gifted me one. Qrank, Angry Birds HD, Rocketeer, Gears HD and Harbor Master have all kept me company on my commute this week. While I'm yet to see any Sega games on the app store for it, I plan on looking for some. Otherwise, been playing Halo: Reach along with Pirates! On the Genesis as well as one of my favorite Dreamcast games, Skies of Arcadia. After all, the 19th is International Talk Like A Pirate Day. Yarr!

Sent from my iPad
Bret Hatfield community manager and writer of Megadriving:

My Free Stuff Friday haul came in on Tuesday, so I've been mostly playing through that. Vancouver 2010 is verrrrry hit or miss, with the snowcross sections being fun, but several other games (especially speedskating) being dreadful. Resonance of Fate is damn good so far, though. Very pretty, very flashy, and just a damn good time. I still haven't played Alpha Protocol yet, but I'll probably hit that today after the WVU game and/or in between sessions of crying manly tears over Tekken Tag 2. (BEST. NEWS. EVER.)
Stevie Grant writer of Top 10 Worst and Reviews of Games I Haven't Played:

I finally Beat all the Bit. Trip games released so far. The second stage of Core was a bitch but after 2 days of intense playing i finally got passed it. I've also been playing some flash games. The best of them being Give Up Robot 2 on adult swim. That game is amazingly hard but I got through that as well. Fun game, you should check it out. Seems I've been really indie this week because I also played Knytt Stories which was fun. On the Sega side of things however this week I played World of Illusion with Micky and Donald, and Quckshot with just Donald. The former is a really fun (if slow) platformer and the latter being the best game about a duck in search of treasure armed with only a plunger, I have ever played. That's it from me this week unfortunately. Don't cry, next week is only 7 days away!
Alex Barbatsis writer of Retro Reviews and Freaky Fridays:

Played Rayman 2 for an article and man is that game FREAKY!!! Played some more Podracer and Toy Commander. Other than that I did about 4 podcasts this week. I guess I'm just too cool for school (leans back in chair and puts on a pair of dark sunglasses, folds hands behind head, let's out a satisfied sigh).
Alexander Sargeant writer of Retro Reviews:

Been pushing forwards with Valkyria Chronicles 2 and Ys Seven. Both fantastic RPGs in entirely different ways. I love the micromanagement and tactics in VC2. The shorter missions are much less stressful, which then makes the game a lot more about trying to earn as high a rank as possible rather than simply survive. That said, I just met my first batch of V2 units, and the fear has somewhat resurfaced. Ys Seven is as much about action as it is an awesome soundtrack. Bugger all signposting, so I do wander about lost from time to time, but when it's about switching up combatants to exploit weaknesses, especially at the speed the game demands this to be done, it's satisfying like nothing this simple ought to be.
Kris Knigge reviewer and podcast co-host:

Hey everybody! I've been playing both Phantasy Star Portable 2 and Valkyria Chronicles 2 on PSP. I need to review both, but they are both very, very long. However, with that in mind, both games are absolutely fantastic. Playing PSP2 online with friends is an incredibly satisfying experience, and surprisingly varied! Battle mode is ludicrously fun. VC2 continues to be great, and has me hyped for VC3.

On the non-review front, I played some Virtual-On Oratorio Tangram on my new 360. I am officially the worst person who still plays the game online. Practically everyone has over 10,000 matches under their belt!!! Oh well, it's still fun. I also played some Halo:Reach. It's kind of neat. Also, BlazBlue CS with a friend. He decided to buy me the DLC character Makoto Nanaya. She's… interesting, but probably won't be replacing my critically nerfed main, Rachel.
Alex Riggen Editor in Chief and podcast host:

I'm currently playing both Sonic Adventure on XBLA and Phantasy Star Portable 2 for review. I'm enjoying playing Sonic Adventure again since I haven't played it since 1999 when I first got it with my original Dreamcast. Although the game hasn't aged well I still find it to be one of the best 3D Sonic games ever created. Sonic Unleashed did a really good job with the Sonic sections but there's a certain ambitious charm that the original Sonic Adventure has that's missing in the other games. Say what you will but back in the day I enjoyed running around in the adventure segments and just messing around and exploring everything I could.

As for Phantasy Star Portable 2, the game is amazing. The game is huge for one thing with lots to do and there's so much depth to every aspect that I'm constantly improving my character and learning something that I didn't understand before. I highly recommend it to any Phantasy Star fans who own a PSP. You could always purchase a PSP for the game if you don't own one yet of course. 🙂
We know you guys have been playing some games too. Whatcha been playin?