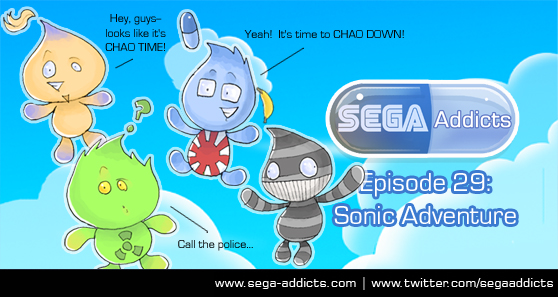 Thank you for taking the time to look at this post concerning the latest Sega Addicts episode. Sega Addicts is a family friendly podcast catered to your wants and desires. Whether you're looking for something to calm down to after a long day at work or something to motivate you in the morning, Sega Addicts will always deliver.
Required items for listening to this episode:
1 fireplace
2 cups of hot apple cider w/ cinnamon stick
1-3 significant others (scantily clad)
1 unscented candle
2 pairs of tongs
3 pieces of string
Oh, and here's the outline:
00:00:00 – Intro
00:01:10 – News
00:29:06 – Sonic Adventure
01:04:43 – Listener Questions
01:38:07 – Bonus Talk!