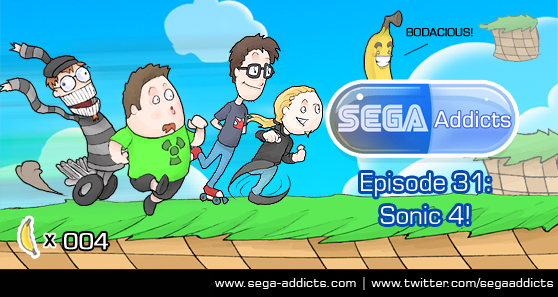 Tonight is episode 31. Speaking of the number 31, is that anyone else's favorite prime number? Tonight we will be discussing a game called Sonic the Hedgehog 4. It is an indie game about the human condition and since we are all humans who use conditioner when washing our hair I thought it appropriate to talk about on the podcast.
Oh, and if you look over to the right side of our site you'll see a little poll about Sonic 4. Why don't you give a response? We'll be discussing the results on the show and this polling idea may become a weekly thing. How do you feel about that?
As always you can leave your listener questions and comments below. If you have some thoughts you'd like to share about Sonic 4 go right ahead.