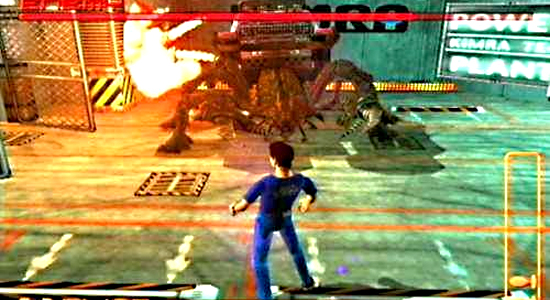 And the winner of the being drawn by Tom and making a cameo in the next header image contest is…. Daguru77! Send us a picture and your favorite Sega game and Tom will get started on his next masterpiece.
Up next week is a copy of Blue Stinger for Dreamcast. Blue Stinger was the first game developed by Climax Graphics who went on to create Illbleed before disappearing from the Earth forever. It's a strange survival horror-esque game where the enemies drop coins. That's all you really need to know.
Good luck to all!
How to enter:
It's simple really. At the end of each week (Saturday night), all of the comments left on any post on the site will be totaled up. Every comment you leave gives you one chance to be drawn as the winner of that week's prize. So, the more commenting you do the better chance you have to win, but you do have a small chance of winning even if you only leave one comment that week.
Comments that are not relevant to a post will not count. They also have to have substance. Just saying "Awesome" on every post will get you nowhere, son. As long as you're praising the author for a job well done, asking a question, adding some information, or even debating against one of the author's points, your comment will count.
At the end of each week the comments will reset. Even if you left a bunch one week, you'll have no entries unless you leave more the next week. But just think if you're a big commenter you could potentially win four games a month! Wowza!