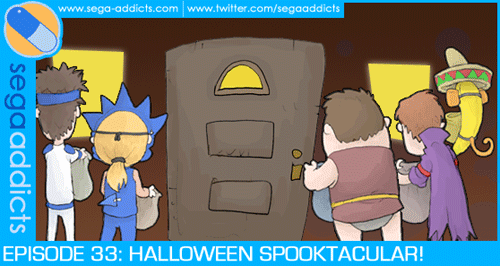 Are you ready for an intensely spooooky episode of Sega Addicts? Do you believe that Dr. Robotnik is sleeping under your bed? Is there a Werehog in your closet? Do you wake up in the middle of the night with cold sweats and memories of Alex Kidd in your head? Were those sounds coming from your basement last night maracas being played by a strange monkey who's also a zombie because he was bitten by a zombie from House of the Dead?
Okay, I'll stop.
Can you believe that Halloween is this Sunday? I can. This episode each cast member is going to discuss our personal favorite horror game on a Sega console or published by Sega. It's going to be really special.
If you've got some fond horror game memories, Halloween memories, or any questions or comments for us please leave them below. We need listener question brains to survive.