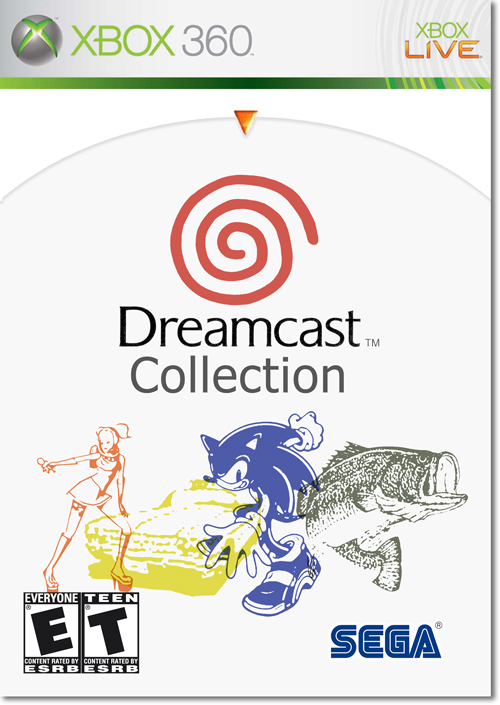 The official boxart to Sega's upcoming Dreamcast Collection was unveiled last week.
It wasn't very good. In fact, it was so bad that I've decided to redesign the entire package for free so that Sega doesn't have to be embarrassed putting the game on retailers' shelves. I don't know for sure if my design is any better but I'd like to think it is. I did waste some valuable time that could have been used to make a sandwich or pet one of my cats.
I just wish I could have included a picture of Ryo Hazuki in there…. There's always Vol. 2 right?