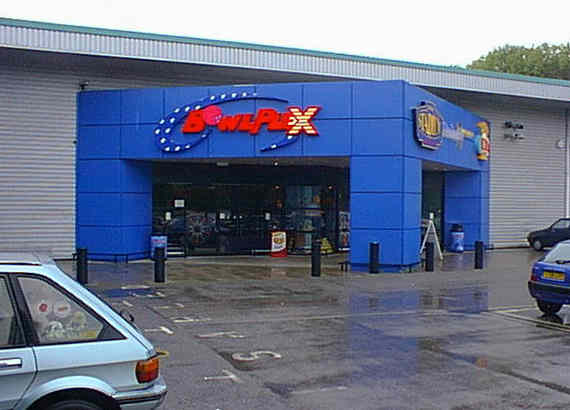 Well maybe not extreme, but definitely awesome. Sega has recently signed a deal with UK Bowling outfit Bowplex to get exclusive "Sega Active Zone" games in their establishments. It will cost £2 million to put in the "state of the art" equipment. Tracy Standish, Managing Director of Bowlplex, had this to say about the deal:
"We're really excited about the partnership with SEGA. It's such a prominent brand within the industry and we're thrilled to be associated with the company on this level. We work hard to push the boundaries of family entertainment and strive to be the first to introduce new concepts and we believe working with SEGA to introduce SEGA Active Zone is testament to that."
Sega Sports Active will feature exclusive games with major Sega characters like Sonic. Hit the jump to see the full press release!
This got me thinking, how sweet would a Sega and Bowflex mash up be? Then I could say this work out was brought to me by Blast Processing.
[Source: Sega Bits]
Bowlplex, gets SEGA Active

Leading ten pin bowling and leisure centre provider, Bowlplex, has announced a major, exclusive deal with amusement and entertainments giant SEGA.

Bowlplex has teamed up with SEGA Amusements Europe Ltd to launch the brand new SEGA Active Zone experience.

The announcement follows an investment of more than £2 million in state-of-the-art equipment and interactive amusement games across its 18 entertainment Centres in the UK.

SEGA Active Zone features a selection of family favourites with a twist from the Sonic Sports Collection, such as Sonic Sports Air Hockey and Sonic

Sports Basketball and has been designed with recognisable SEGA branding and colours, as well as its iconic Sonic the Hedgehog character, which celebrates its 20th anniversary on June 23, 2011.

Tracy Standish, Managing Director of Bowlplex, said: "We're really excited about the partnership with SEGA. It's such a prominent brand within the industry and we're thrilled to be associated with the company on this level. We work hard to push the boundaries of family entertainment and strive to be the first to introduce new concepts and we believe working with SEGA to introduce SEGA Active Zone is testament to that.

"We use the 'Great Indoors' tagline to express our commitment to being an all-weather attraction which offers entertainment for people from all walks of life; whether it's families with young children, young adults, our more senior crowd or businesses who want to host corporate parties or team building events with us. The introduction of SEGA Active Zone adds an extra dimension to what we already offer to them, meaning that visitors can enjoy a great day out, bowling, playing interactive amusement games and having lunch, dinner and drinks.

****************************************************************************************************************************

****************************************************************************************************************************

Kind Regards,

Martin Riley

International Sales Manager

Sega Amusements Europe Ltd:

Email: martinr@sega.co.uk : Mob: 0044 (0) 7973 471 760

Direct Line: 0044 (0) 20 8391 8079 : Skype: martinsegaeurope