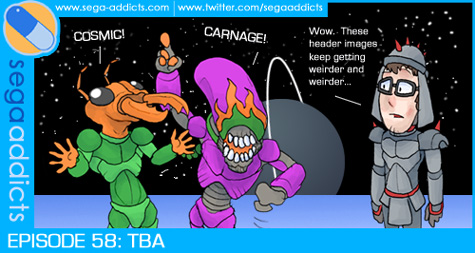 We'll be recording our 58th episode this Thursday. Topics? Those would be the usual Sega news, Cosmic Carnage for the 32x, and your listener questions!
We may also do another fanfiction radio play if you demand it. Those who have listened to the previous episode can acknowledge the fact that we have become brilliant voice actors over the course of the last year and we look forward to bringing you more of the heart wrenching drama we've become known for.
So, leave your questions, comments, and/or casseroles below!