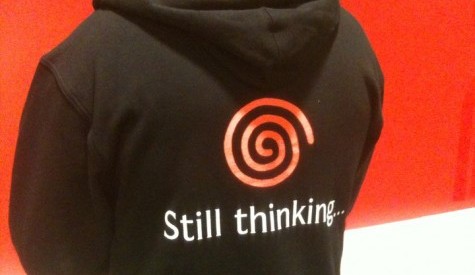 9/9/99.
It's hard to believe it, but it has been almost twelve years since the fateful day when we first saw that orange swirl spin onscreen over a pure white background. To this day, the little white box o' dreams continues to enjoy a thriving fanbase of stalwart supporters. Everyone from indie shmup fans to Shenmue 3 dreamers to nostalgic Sega purits still happily listen to their VMU battery beeping daily. We here at Sega Addicts are no different.  Since we are fast approaching the birth of one of the most beloved consoles of all time, we figured that it's a good time to party like it's 1999… AGAIN!
All week, we'll be posting Dreamcast-centric articles, celebrating the many facets of this amazing console. All of this will culminate on Friday night with a 24 hour Dreamcast marathon held by none other than myself and fellow Sega Addicts writer John Doherty!
Hit the jump to get the full rundown of articles.
Monday: The Dreamcast Legacy
Tuesday: Trouble Finding Dreamcast Games
Wednesday: Top Ten Games for Dreamcast Collection 2
Thursday: Top Ten Dreamcast Games You've Never Played
Friday: My Favorite Dreamcast Game with Sven Wohl
Friday Night into Saturday: 24 Hour Dreamcast Marathon
Oh, and that's not all — We know you guys love the Dreamcast too. Over the next week, I will be collecting stories, memories, and all-around nostalgia for a Dreamcast Retrospective that will be posted on Friday. Email me at segaaddictJosh@gmail.com with your favorite Dreamcast memories and you'll be posted on the front page of our amazing website! You'll be famous!…Well, maybe not that last bit.
So get out your Dreamcast and start gaming!