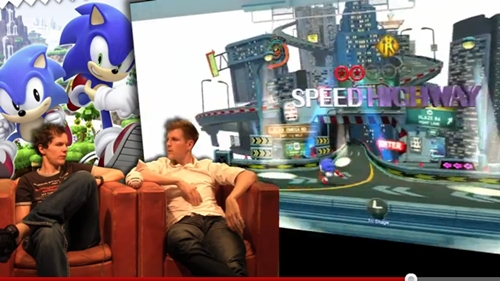 In the last update, we showed you 30 minutes of Generations footage. However, on my first viewing I seemed to miss this little slip-up. At around 23:45, you can see the player run by the hub area for Speed Highway from Sonic Adventure 1, confirming its appearance in the game!
Speed Highway was my favorite level from Sonic Adventure 1, so I'm very happy with its inclusion. Also, with this, the "hacked stage list" found over the summer has been correct on every reveal so far.
UPDATE: The video has been taken down, I'm assuming to edit out this bit as Sega probably didn't want the level revealed just yet.