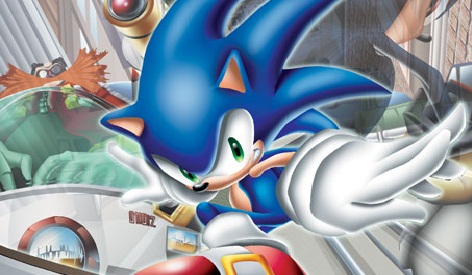 American comic book publisher Archie are well known within the Sonic community for their well maintained Sonic comic book universe including their video game adaptations. These adaptations are being released digitally by Archie in a way similar to how Sonic Generations presented each of its levels, splitting them into three 'eras'.
Sonic: The Games Classic, available now, collects adaptations of Sonic's original 2D adventures on the Mega Drive and Game Gear in one 120-page compilation for a mere $3.99. Sonic: The Games Millennium, available on Aug 8th, chronicle Sonic's escapades during the 2000's and Sonic: The Games Modern, available Aug 29th, tackles everything else up till now. All three volumes can be purchased via Archie's own digital store, via Apple's App store, or via Google's Android shop.
Growing up in the UK, Archie's Sonic comics weren't widely available, with myself settling for the fantastic Sonic the Comic instead. But for $3.99 a pop, I would consider this a fantastic entry point into Archie's unique take on the Sonic the Hedgehog universe. Let us know if you're going to check them out in the comments below, and hit the jump to see each volume's cover!
[Source: Destructoid]