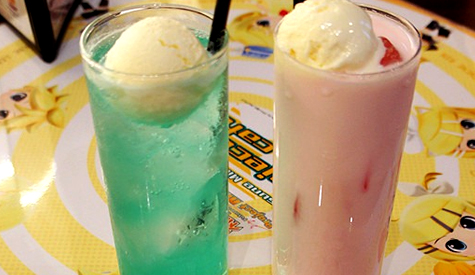 To promote their new Nendoroid-inspired Project Miku game, Hatsune Miku and Future Stars: Project Mirai, Sega has opened up a cafe in Japan. Inside you'll find characters from the game on different themed tables, monitors playing a Project Mirai movie, and music from the 3DS game playing in the background.
Some other cool aspects are that items on the menu are inspired by the game and its characters as well as concept art and storyboards displayed around the interior.
I don't know about you but I'm thinking it's worth a trip to Japan just to see what those drinks above taste like. Lemon soda with blue curacao and vanilla ice cream, anyone?
[Source: Siliconera]