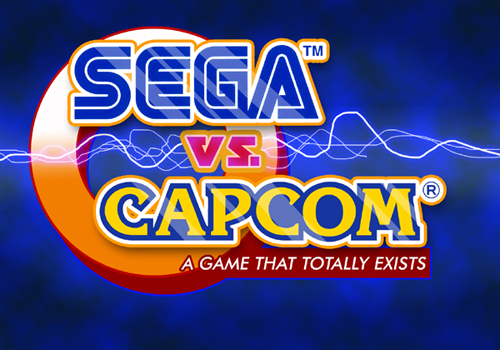 Hey, hey, hey!  DJ Professor K here, and this is Jet Set RADDDDIIIIOOOOOOOOOOO!!!!!!  Hit the jump, ya punk!
Okay, I lied… this is not Jet Set Radio, and I am not DJ Professor K.  I just said that so you'd think I was cool.  I guess we all learned something today.  We should all just be ourselves.  And skate around the streets and districts of Tokyo, painting graffiti in random spots and being generally disrespectful to authority.  By which I mean, of course, that this week's character is none other than the OG GG himself, Beat!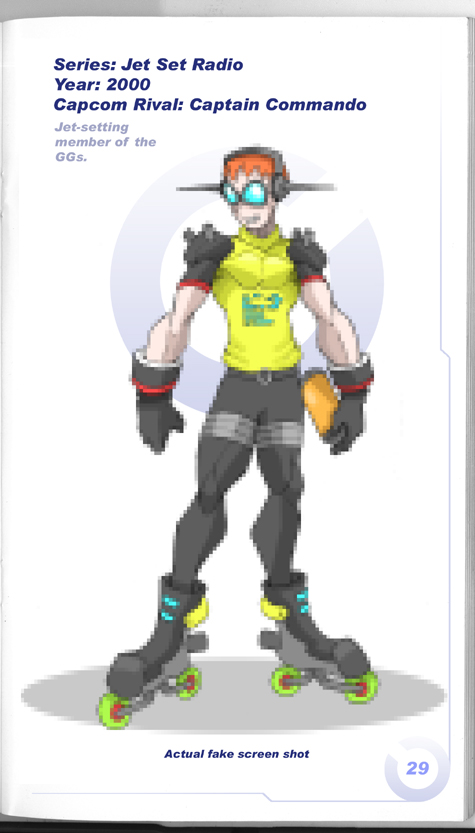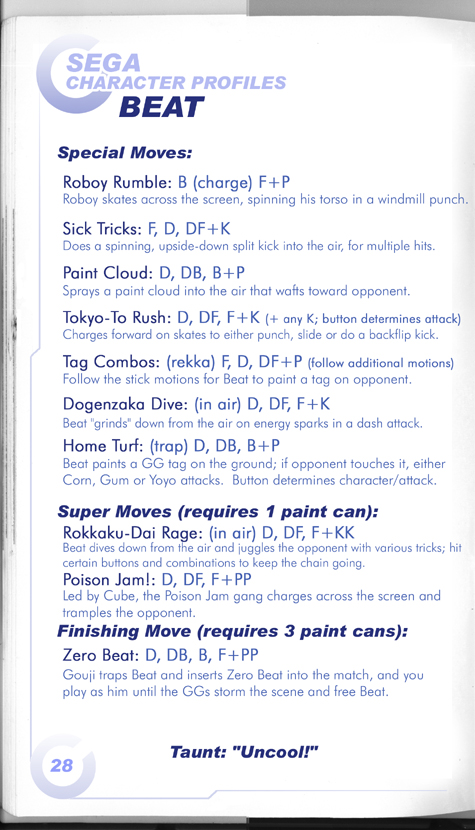 And yo, don't forget to check out the rest of the Sega vs Capcom crew so far!
Shinobi, Sonic, Tyris Flare, Shadow, Axel, Shun Di,  Ristar
Till next time, you Rukkaku rascals!