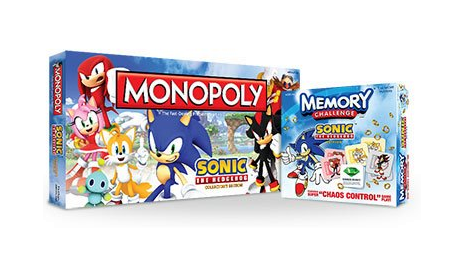 USAopoly, an American company that combines licenses and classic board games, has recently confirmed via their Facebook page the existence of a 'Sonic the Hedgehog Monopoly' as well as a Sonic memory game. USAopoly made the following comment about the two games:
Here is a sneak peek at a few Sonic The Hedgehog titles speeding their way to retail shelves in the near future, also be on the lookout for a new Sonic puzzle as well!
Considering many of my past Monopoly matches have taken 4+ hours and always result in bitter family rows, I can't say I'll be fist in line to pick this game up. However, this may have been just what many of you Sega-Addicts have bee wishing for. Interested in the game? Let us know in the comments below!
[Source: Sonic Wrecks]