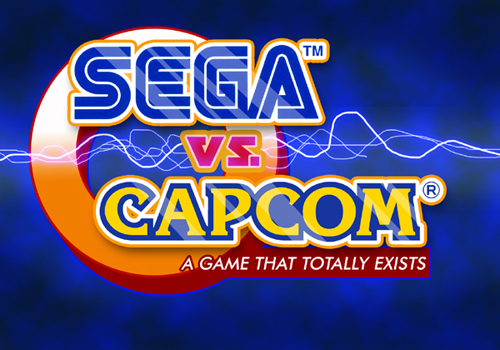 I have already taken care of G.  This is only the beginning.  You're next.  Get him!
Ah, who can forget that dramatic scene?  And poor G.  He did suffer.  Don't believe me?  Just look at his bloodstains.  Anyway, House of the Dead has some pretty rad-nads monster designs, so it was only natural that at least one of them make it into Sega vs Capcom.  I give you: Hierophant!  I bet his smells awful.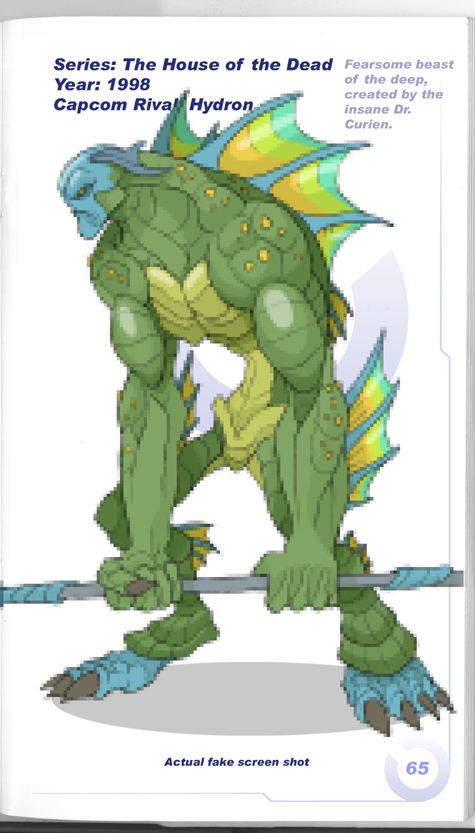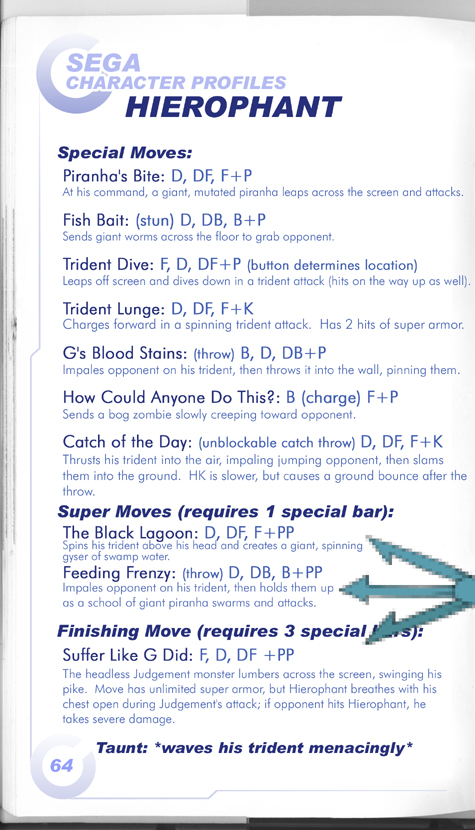 RESCUED X 5
LIFE BONUS X 1
58% ACCURACY
Now, on to the next level with you!