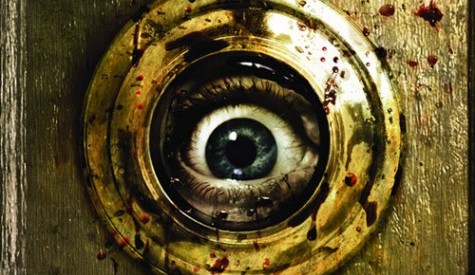 As an obsessive fan and follower of all things horror, I have lately been hooked on the unique combat and tone of the Condemned series, largely because it's so baffling that such a promising and ambitiously different type of first person horror has since been completely forgotten.
Even though Condemned 2 did improve a lot of the problems from the inaugural game, I don't think anyone would argue that the series didn't have a long way to go to really find its sweet spot. So naturally, I've been aching to know: is there ever going to be a Condemned 3?
Silly me. Of course not.
A little while back, one of the developers spoke up on NeoGAF, flat-out crushing any prevailing hope for Chapter 3:
Sadly it will never happen. Condemned 2 just didn't sell enough copies.

It is sad that Condemned 2 got caught up in the 'everything needs multiplayer'. We could have really used the staff on multiplayer to make the single player campaign amazing.

There was some good ideas of where to take the game. I've always wanted to do a reboot and just play Condemned 2 off as a bad hangover and have Thomas closer to what he was in C1.
Of course, we all pretty much assumed that a third game was never going to happen, but that doesn't make the sting any less unbearable. Condemned had so much unrealized potential. Hearing these words about forced multiplayer just makes it worse. Believe it or not, gaming industry, some developers really, really don't need their attention diverted by something so extraneous as multiplayer in a horror game. As proven here, such distraction has the capacity to actually kill really promising franchises.
Nowadays, you can easily find both Condemned 1 and 2 at any Gamestop for a measly $5 each. The visuals and controls are dated, and both games come saddled with their own problems, but the franchise honestly boasted some of the best ideas and set pieces I've seen in horror this generation. Please give them a try.
[Source: NeoGAF]