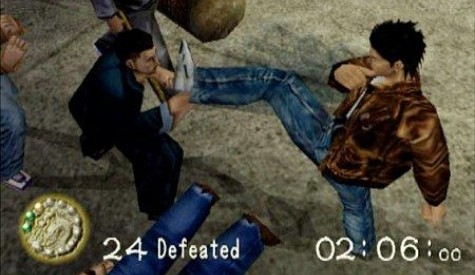 Dead or Alive 2 may have come out on the Dreamcast years ago, but the newest series iteration is looking more and more like the most Sega-centric DOA yet. Virtua Fighter's Akira and Sarah Bryant have already made the roster, and in a recent interview with VG247, director Yosuke Hayashi said the collaboration was an impressively pleasant and tightly-knit process. The crossover is especially apropos, considering that the first arcade DOA was actually built on Virtua Fighter's arcade engine.
But even more interesting is Hayashi's desire for DOA 5's next crossover cameo…
Speaking of Sega characters, I'd say the main character from Shenmue. When considering a cameo for a fighting game, you have to look at someone who can actually fight. After the release of Dead or Alive 5 we'd like to explore cameos further, but at the moment…it's a secret.
While I highly doubt that something like this would come to fruition, it's one hell of an exciting dream. Ryo would be a perfect addition to a technical fighter, and seeing him in a game that had one of its most popular iterations on the Dreamcast would just sweeten the nostalgic pot.
[Source: VG247]