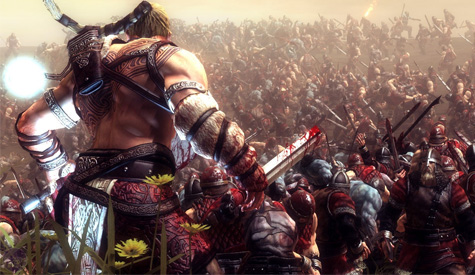 Viking: Battle for Asgard is an oft-forgotten but wonderful game Sega released on the Xbox 360 back in 2008. Developed by the Total War team, Creative Assembly, the game attempted to bring the same large scale battles to an action hack and slash game with decent results. The game could get a little repetitive but I found the aspect of exploration and amassing a bunch of followers for your next major battle to be pretty addicting.
While a sequel was never made, it looks like the game is going to get a second chance on the PC with a Steam release coming this week. Not many details have been revealed besides the fact that some of the visuals have been overhauled for the PC.
Anyone a fan of the 360 original? Will you be checking out the Steam version of the game this week?
[Source: RockPaperShotgun]