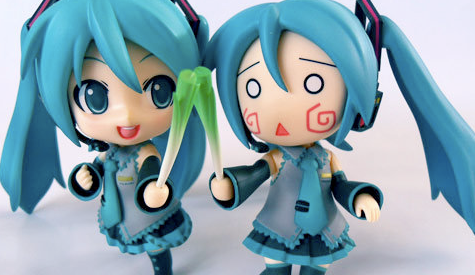 Sega have filed trademarks for the name "Miku Dayo" in both the "video game programs for home use" and the "machines/devices for amusement park use and video game machines for business use" categories.
"Miku Dayo" is the name of a Hatsune Miku character model based off the popular Nendoroid series of figures, as shown above.
Whether Sega are just covering their bases with multi category trademark, or fully intend to develop the gaming aspect of Hatsune Miku remains to be seen. Considering the success of Hatsune Miku: Project Diva F in Japan, and of Miku in general, the latter is totally plausible.
[Source: Anime News Network]